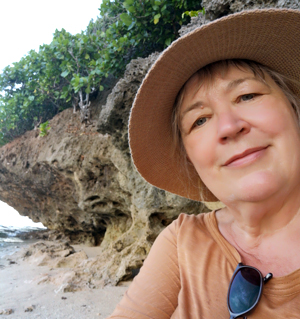 About me
Hello, my name is Esther Eatwell, I am a fully qualified female Government Approved Driving Instructor (ADI). I am passionate about helping others gain confidence and learn new skills that will make a difference to their lives. Young or old, it's never too late to learn something new.
My background is in training and development and I am a qualified teacher. I grew up in the Maidstone area and have lived in Marden for the last 30 years. After covid, and with young adults in my life reaching driving age, I decided to have a change of direction.
My friends and family tell me I'm calm and relaxed and that I would make a great Driving Instructor. Lessons are always conducted in a friendly, open manner as I firmly believe in making pupils feel at ease during lessons.
I chose to operate my business under the LDC franchise because of their unique "LD system" of driving tuition. The carefully structured lessons will keep you on track, whilst the supporting materials and up to date coaching techniques help you recognise your strengths and weaknesses, record your achievements, and then identify next steps. Putting you in control of your learning journey.
Everybody learns differently and the LD System allows for flexibility in lessons so that you learn to drive safely at a rate that suits you. I aim to make every lesson enjoyable and as productive as possible. The LD System just helps me to do this more effectively.
I hope this gives you a brief idea about me, if you would like to discuss your own situation, please feel free too "Contact me"
Call today on 07769 437463 or Email me to find out more
If you have any questions or to book lessons today, feel free to contact me