Testimonials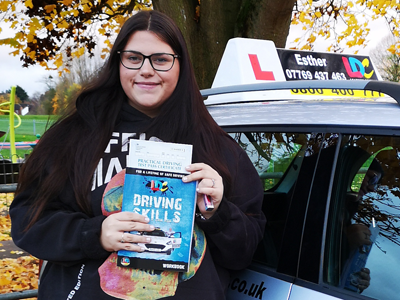 Millie-Kaye Amos
Passed First Time
Esther is a wonderful driving instructor. She has helped me each and every way. Step-by-step Esther has been there, whether in person or via messages. Her kind and positive attitude was a huge help. I felt like all my worries and thoughts were eased. The student-centred LD system was a huge help as well. Especially the test prep. The theory test resources were amazing. I found them very useful. The mock tests were very similar to the real test. Overall I would 100% recommend Esther and the LDC system to other students.
Martin Heasman
Refresher Lessons
I booked refresher lessons with Esther having passed my test and not driven for many years. The short journeys I've attempted prior to lessons I was a nervous wreck! Esther helped me overcome those nerves. She is a very calm and supportive instructor. Her feedback was incredibly useful in supporting me in improving my skill. I'd forgotten a lot since passing and Esther really helped me gain back confidence. I was able to suggest areas to work on whilst Esther guided me through all aspects of road craft. By the end I was enjoying driving and feel confident enough to continue this on my own. A big thank you to Esther!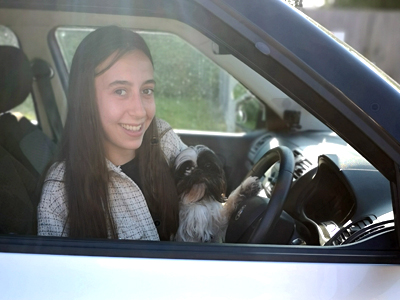 Lili-Belle Mason
A successful lesson on MSM for Lili-Belle (and Dolly)
I think Esther is a very good driving instructor, especially because she is new. She always has a plan and explains things well and I enjoy my lessons with her. She is very patient and calm which is good and she teaches me well.
Call today on 07769 437463 or Email me to find out more
If you have any questions or to book lessons today, feel free to contact me